HOW CAN WE HELP YOU TODAY?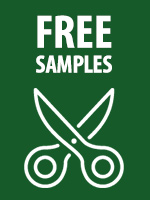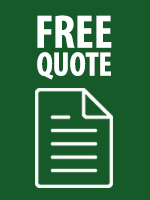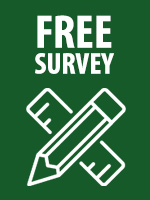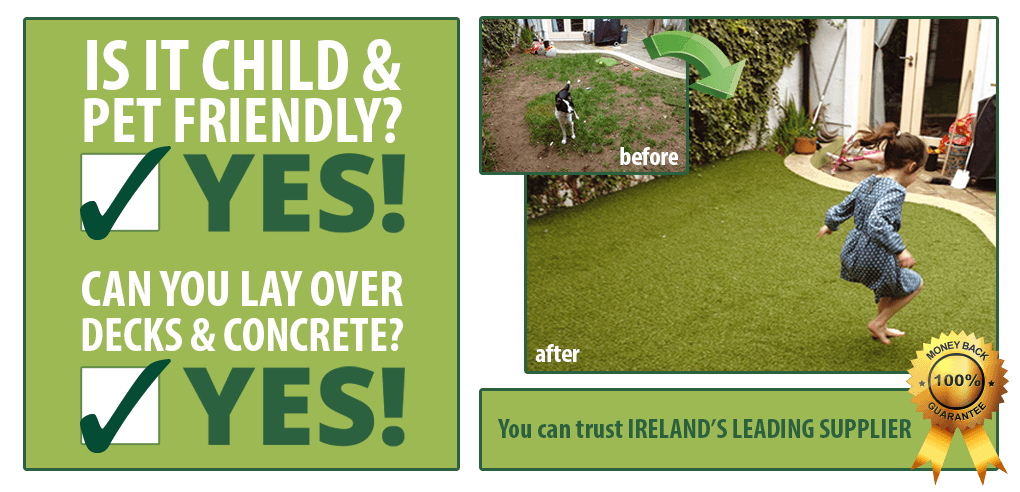 Sanctuary Synthetics are Irelands longest established and leading provider of artificial grass for homes, schools, creches, business and landscapers.
We want your garden to be your sanctuary, your creche to be a child's paradise, and your exhibition space or showroom to be a reflection of the professionalism of your business.
"With the Summer we have had, it has been fantastic to be able to take advantage of the few hours of dryness we have had in between the rain and we can do that now because the lawn is dry and ready for the children to play on once the rain stops. They love it, all the neighbours children love it, we love it!"
Maria, Castlebar
SEE MORE TESTIMONIALS
"Can't stop looking out the window! The three guys you had working at my home were excellent, very hard working and very professional! I would definitely recommend Sanctuary Synthetics to family and friends!"
Dolores
SEE MORE TESTIMONIALS
"Thanks Mark, looks gorgeous. Your guys were really great. The children are beside themselves to get out. They will be your greatest champions. Special praise and thanks to your team of fitters. Professionals all!"
Precious Minds, Lucan
SEE MORE TESTIMONIALS
This is an outdoor ( but covered ) beer garden / smoking area for the newly renovated The LAURELS PUB in Clondalkin, Dublin. Pictures were taken on the day we left but I believe that once it was furnished and finished it is a really lovely place for an outdoor pint... read more
This garden is Sutton, Co Dublin is an example of a typical urban family back garden. Access to the back garden was an issue here as it was a terrace – not a problem for us really as we are used to having to go through the house but in this case the Customer had... read more
See how its done!
Stay up to date!
Why Choose us?
SO WHY CHOOSE US?
There aren't many suppliers of artificial grass in Ireland, but there are a few, so why should you use Sanctuary Synthetics?
We were the first in the market and still the best!
We are fully insured
Full Public Liability
C2 Registered
Employers Liability Insurance
IOSH health & Safety Certification
Tax Clearance Cert
FAQ's
Got a question?
Maybe its answered in our FAQ page.
If not, give us a call, we'd be happy to help.
As seen on …

Irish Gardens Transformed