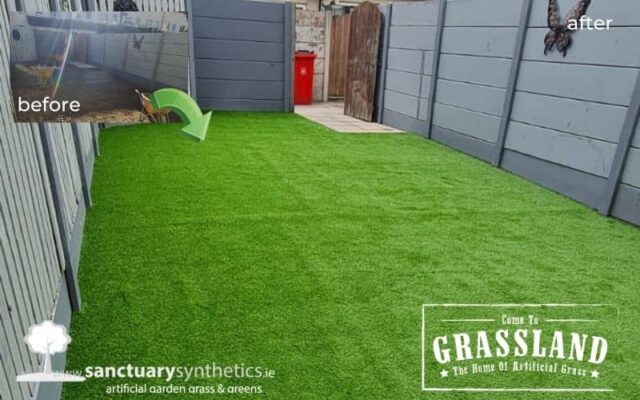 How good does our LOCO grass look in this Dublin garden?

Loco is our 28mm pile height grass, it is a 2 tone grass with brown twisted fibres at the root. A good all round entry level grass.

Our LOCO grass has been upgraded and is now even better than ever. The pile height has increased from 26mm to 28mm.

LOCO grass has been in our range for years and is a popular choice amongst or customers and is increasingly growing in popularity as it a great quality grass for a brilliant price.

Have a look at some other domestic recent projects ...