With this glorious week of sunshine, what better way to enjoy it than sitting out and enjoying your artificial lawn. Here are some common questions we often get asked about artificial grass and warmer weather...
Will the sunshine fade my artificial grass?
No, all of our artificial grasses are UV protected.

Will my artificial lawn overheat or even burn?
Artificial grass retains heat mildly. Our products are made from the best quality materials and withstand a very good amount of heat. We do ask however that all mirrors and reflective materials be kept out of your garden as we have found that mirrors can cause the artificial grass to melt.

This is due to the sun reflecting off the mirrors and reflecting intense heat back onto the artificial grass causing it to melt just like the images you see next.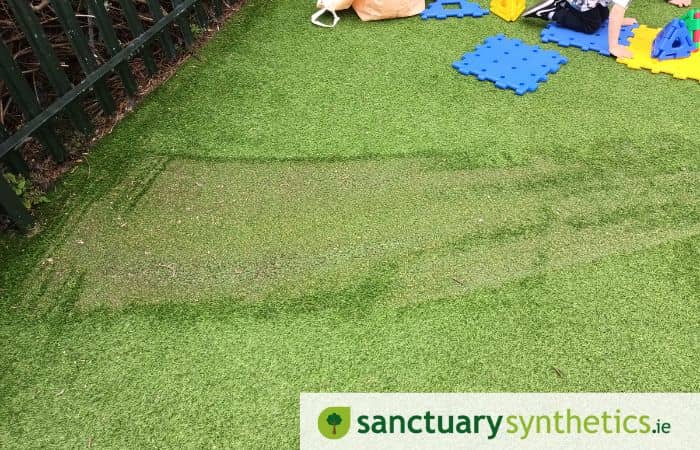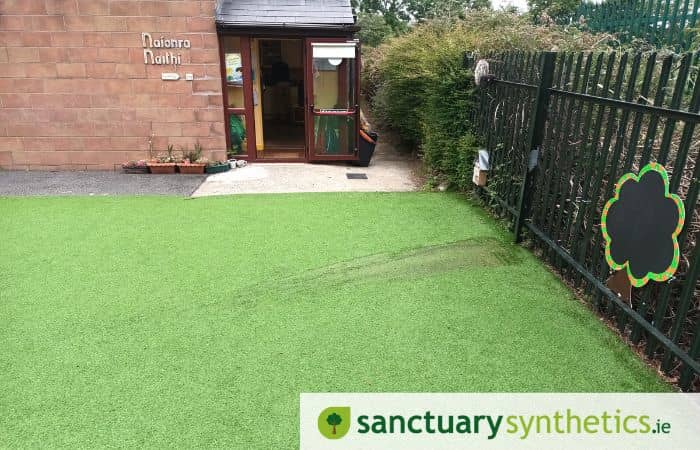 Can I put a paddling pool on my fake lawn?
Of course you can. The drainage groundworks underneath the artificial grass can take a huge volume of water. When you empty the water out, you can then remove the paddling pool and just brush up the flattened fibres with a yard brush. Instead of wasting the water you can simply let it drain off into your border plants.

Can I put a BBQ on my artificial lawn?
No, our artificial grass is made from a polypropylene material which is essentially a plastic yarn. Excessive heat from an extremely hot BBQ will cause the artificial grass to melt. We would suggest leaving your BBQ on a solid patio surface.

Will the artificial grass get too hot for my dog's paws?
Artificial grass is never as cool as natural grass but even when temperatures are extremely high, your artificial lawn will not be hot enough to hurt or harm your dog's paws. If YOU can stand barefoot on your artificial lawn so can your dog.