Where do we even start with this incredible school transformation!
One thing that Killeen school has that some schools don't is ample space! When our sales director Dom met with the school principal the main request was to completely transform their greenfield site into a surface that was safe attractive and long-lasting.
As the area was in lawn we had to completely excavate the sod and the soil, tonnes, and tonnes of sod and soil were removed, we installed a terram liner and drainage pipes to ensure quick and effective drainage.
Next, we installed 2-3 inches of hardcore which was compacted down, a treated timber edge, and a layer of quarry dust.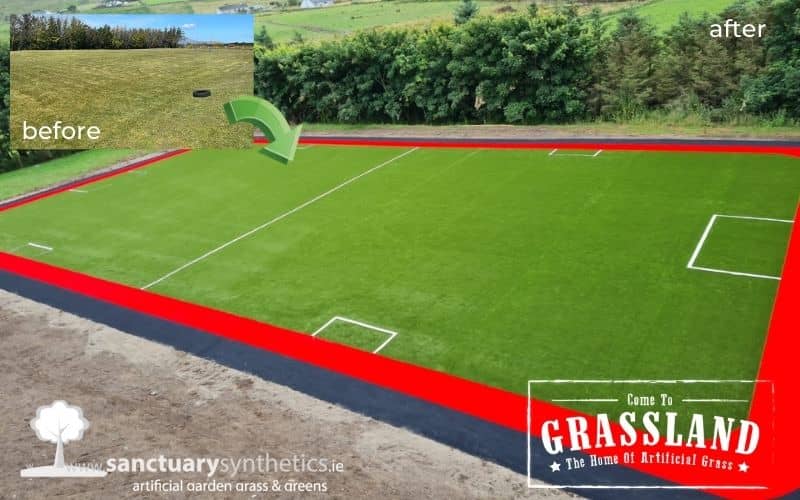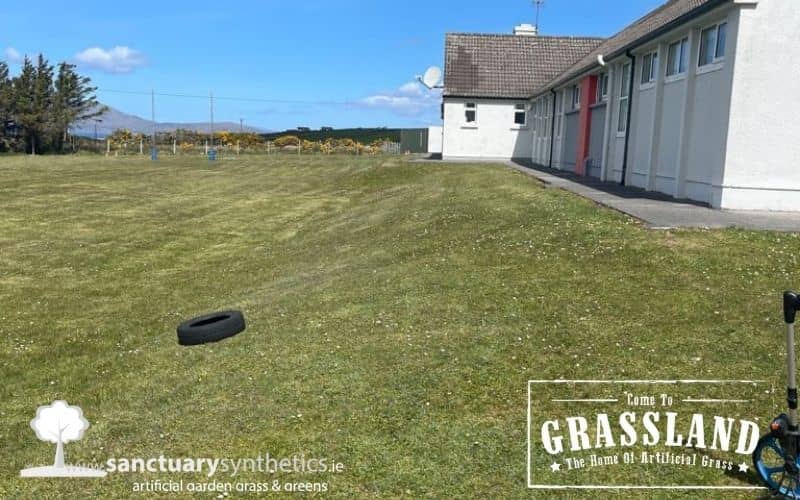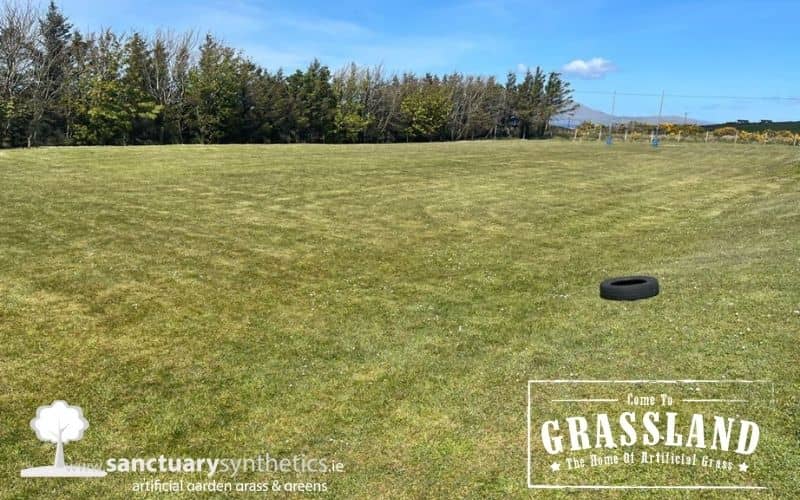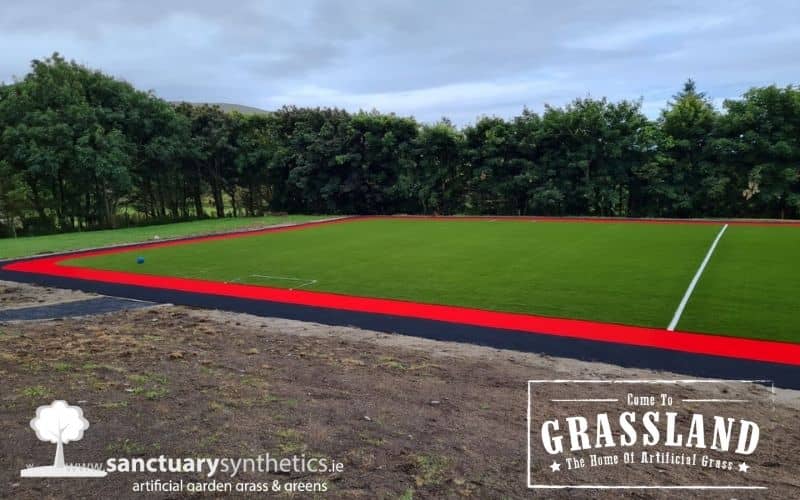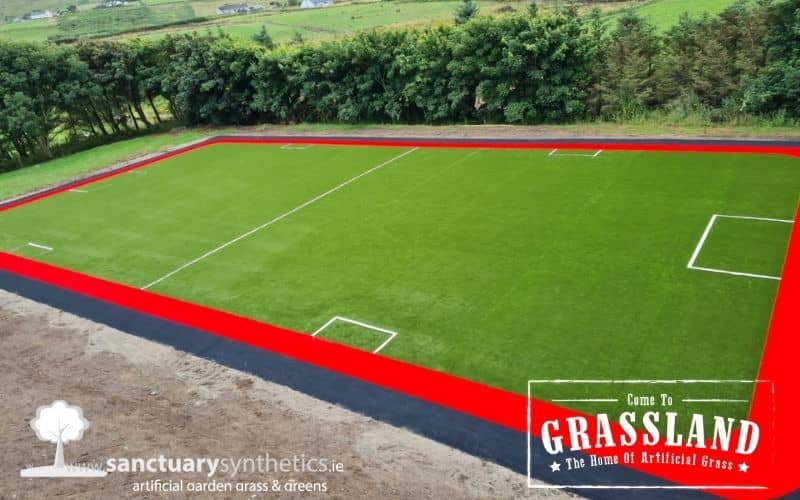 The area measured 880m2, we installed a 2m lane running track all around the edge in our RED school's grass.
For the main pitch area, we installed our REAL artificial grass, this grass is 40mm in pile height, realistic in appearance, and extremely robust the perfect choice for daily wear and tear in this busy school. We then installed pitch markings with our WHITE SCHOOLS grass. The area is now multi-functional, it can be used for PE, Sports, and all outdoor activities.
This is why we do what we do! The results of this makeover are incredible. Artificial grass has made a huge difference  to the space and has totally transformed it from a empty hardily used space to a showstopping, bright and multifunctional safe surface.
The school is overjoyed with the results and so are we! The perfect greeting to welcome all all the littles that started back this week