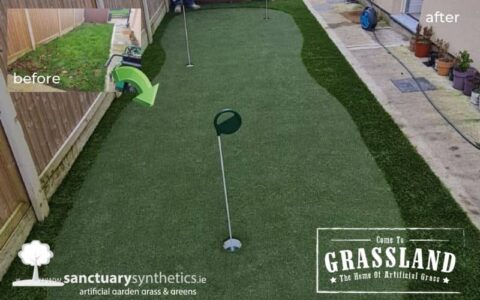 What a great use of space. This lawn area to the side of this property was hardly getting any use. The homeowner wanted to use the area to its maximum potential so he decided that he wanted to transform the area to a at home putting green!

At home putting greens are growing in popularity as many keen golfers like to practice their putting at home.

We installed our championship putting green for this install and used our REAL 40mm artificial grass as a fringe.

The area is now the perfect place to practice and the area will now be used for years to come so it's a win win.