HIRE OR RENT OUR ARTIFICIAL GRASS PROPS
We have often rented out the many props we have accumulated over the years, as well as facilitating the hire of our artificial grass for corporate events, media and film production, and many other uses. Some are now available for sale as well! Have a look at some of our current selections below …
Height 181cm Width 90cm
Hire price – €200 Per Week
Hire price – €600 Per Month
Hire price – €750 Per Six Weeks
20″ Height
Hire price – €50 per day
Purchase price – €120
23″ Length
Hire price – €50 Each per day
Purchase price – €250 Each
Length 67″ Width 34″
Hire price – €165 per day
Purchase price – €600
Length 37″ Width 33″
Hire price – €75 per day
Purchase price – €250
Length 37″ Width 20″
Hire price – €55 per day
Purchase price – €120
Large Grass Twister/ Hurricane
Hire price – €185 per day
Purchase price – €2000
The Scarecrow from Oz Image
Height 6ft
Hire price – €200 per day
Purchase price – €500
Height 68″Inches
Hire price – €80 per day
Purchase price – €200
Grass Ireland Tri-colour Couch
Length 65″ Width 35″
Hire price – €165 per day
Purchase price – €600
Grass Covered Folding Seats
Grass Covered Folding Seats
Hire price – €30 per day (€200 for 7)
Purchase price – €70 Each
180″ Width and 124″ Height
Hire price – €165 per day
Purchase price – €1800
Height 6ft Also Female version is available
Hire price – €50 per day
Purchase price – €400
Giant! Grass Covered Bunny
Height 49″
Hire price – €300 per day
Purchase price – €1250
Height Approx 13ft Width Approx 4ft
Hire price – €120 per day
Purchase price – €280
Can be designed with a Hen/ Cock/ Cow/ Pig/ Dolphin/ Alphabet and many more
Traffic Cone
Hire price – €20 per day
Purchase price – €50
Large Grass Covered Plant Pot
Height 23″
Hire price – €20 per day
Purchase price – €45
Green Grass Cushion
Hire price – €15 per day
Purchase price – €70
47″ Height 118″ Length
Hire price – €95 per day
Purchase price – €550
Large Grass Covered Heart
Large Grass Covered Heart
Hire price – €100 per day
Purchase price – €380
Length 14ft Width 7ft
Hire price – €250 per day
Purchase price – €3000
Approx 22ft
Hire price – €65 per day
Purchase price – €225
Limestone 45″ Length 25″ Width
Hire price – €130 per day
Purchase price – €300
Length 7ft Width 28″
Hire price – €80 per day
Purchase price – €280
Is it real? Does it work?
Absolutely it is and does!
Hire price – €200 per day
Purchase price – €2000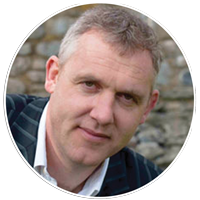 What Mark Says ...
We talked to Mark O'Loughlin (Owner of Sanctuary Synthetics) at the HQ in Grassland, Naas and asked a few quick questions on the hiring of fake grass and artificial grass props, find out what he said HERE …
F.A.Q.'s?
Have a question that needs answering? Just click on any of the FAQs below and the answer will be revealed.
What are your opening hours?
Our Grassland HQ in Naas (map link) is open Monday to Friday 0900 – 1730. Saturday until 1pm. Outside office hours pick-ups, returns or deliveries can be arranged beforehand, additional fees might apply.
Can I view the props in your showroom?
Sure. Most of our props can be viewed at our Grasslands HQ here in Naas. Viewing them gives you a great opportunity to see them in person. Give Mary, Ann or Bonnie a ring before you come visit so we can ensure there is someone here to show you around the props.
Or we would be happy to send you photos and videos of the prop you are after.
How much does it cost to hire a prop/props?
Cost is dependent on the length of rental, the item in question, installation required, delivery required. Get in touch and we would be happy to give you a quote. Information or 045 901970 Mary Ann or Bonnie will be happy to help.
How long is Sanctuary Synthetics standard rental period?
Our standard hire is a day/ weekend. If you require the props for longer this can be negotiated, as can long term hire of any of the props Sanctuary Synthetics offers for rent.
What other information do you need to know for a quote?
Delivery/installation yes or no
– Address of the event
– Logistics – ease of access (e.g. stairs involved :(? For our bigger props, will we be able to get them in or up to their final destination? Manpower requirements etc.
Is set-up/installation included in the price?
No – but it can be arranged when you make your order.
Are delivery and collection included in the price?
We can facilitate collections from our Grasslands HQ (link) in Naas town centre, Co. Kildare.
A delivery and collection charge does apply depending on what hours are involved and distance to destination. We are happy to deliver anywhere in Kildare, Dublin, Leinster or Ireland.
How do I place an order for a Sanctuary Synthetics prop?
Go to the __shop__ page and place your order there, alternatively you can contact us here info@sanctuarysynthetics.ie or 045 901970 stating rental requirement and which prop you are interested in.
When do I pay?
Full payment is required when you order the props. Items cannot be delivered or collected until payment is received.
Is there a minimum order?
No there is no minimum order of Sanctuary Synthetics' Props
What happens if the prop gets damaged or broken?
Any damage to the prop will assessed by Sanctuary Synthetics, if we can repair it we will and you will be charged for the repairs. If a replacement is required you will be liable for the full replacement. Full purchase prices are on the shop page.
I can't find what I am looking for?
Sanctuary Synthetics loves to build things and cover them in grass. So if we can help, create or build then we will. Give us a shout and let's see if we can help you. info@sanctuarysynthetics.ie or 045 901970
Are your props suitable to be used, sat on and otherwise involved with?
No, except for the chairs perhaps, and probably better to ask in advance regarding specific props.
Can I pick up or collect the props myself?
Yes of course if the transport arrangements have been approved by ourselves, just arrange that with us when you order and we will make sure the prop is ready for you.
When can I collect the prop, or have it delivered?
We are open 9-6 Monday to Friday collection. Saturday until lunch. If you would like us to deliver or to collect outside of these times, please let us know and we can come to an arrangement.
Do prices include VAT?
Yes they do. A full recipt will be issued upon payment.
Do I need to open an account?
No you don't. Once off hires of our props are quite common.
Are there any rules for the props?
Yes, we request that if there is going to be cigarettes at an event that the cigarettes are kept away. There may be a soilage charge if the prop is returned soiled or not in a good enough condition to hire it out immediately.
What is your cancellation policy?
Our cancellation policy on our prop hires 24 hours if collection – 48 hours if delivery.
Can I extend my rental period.
Yes assuming there are no conflicting orders, that is not a problem.
Do I need to get insurance?
That is your own business. You are liable for the prop once it leaves our premises.
Our Grassland Caravan cannot leave the premises unless we are satisfied that it is properly covered.
Can I alter the items?
No, however it is permissible to dress or decorate so long as the item itself is left without permanent alteration or damage.