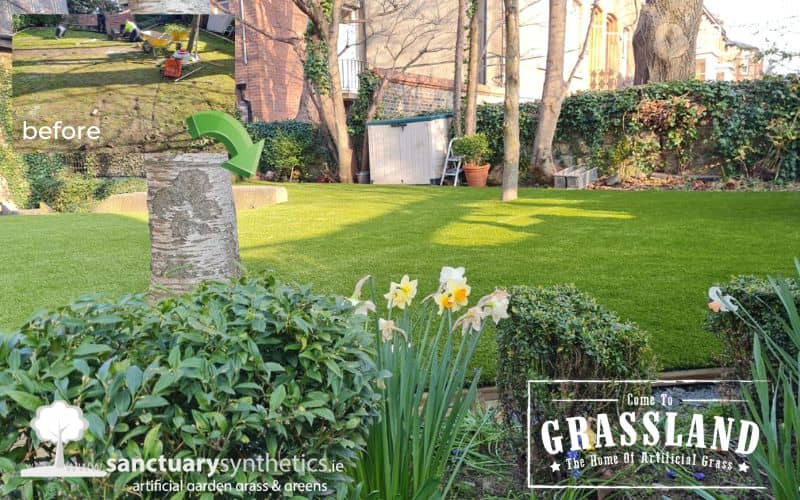 Look how good our REAL artificial grass compliments the mature flowers and planting in this recent install for the Schoolhouse D4.
Artificial grass has made this space more practical as it can now be used as an outdoor eating and drinking area. If food or drink spills on the artificial grass it is easily cleaned off with warm soapy water or any household cleaning solution. Making it much more practical for this busy gastropub.
We often get asked how the artificial grass holds up when cigarettes are dropped on to the surface, we always advised that kiln dried sand is brushed through the fibres of the grass when it is installed in a beer garden or in an environment where there is going to be food and drink.