When I first heard from my kids that they were not allowed run in the playground ( at all, ever !!) I was shocked and saddened.
I now know, and now so do you, that Sanctuary Synthetics play grass is the ideal solution for safe playground flooring. Easily and cheaply installed on any hard surface ( or replacing existing grass ) it can be any size required and it need not be all green !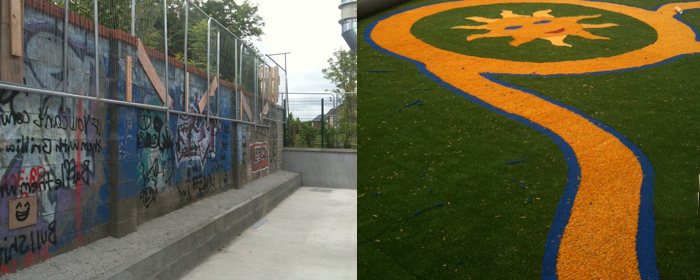 Moreover we understand the financial constraints on schools and hard working principals and parents committees only too well so we have put together an attractive financial package also to allow projects to go ahead.
We pride ourselves on being able to turn playground surfaces into something children can actually play on.
Take a look at this example of a national school playground in a County Kilkenny school where they covered a section of their large playarea with a synthetic play surface.
A synthetic playing area like this one ( thanks, in this instance, not to us but to a ledendary hurling past pupil) in Gowran National school, Co. Kilkenny has by all accounts been a huge success with each different class really looking forward to their allotted time playing on it. Eventually areas like this will be standard for all primary schools and, in an ideal world, funded by the departement of education. Physical education and recreation are an essential part of the educational mix. Meanwhile schools will have to rely on sparce grants ,the determination of school principals and staff, the participation of parents committees and the generosity of mam's, dad's and the local community.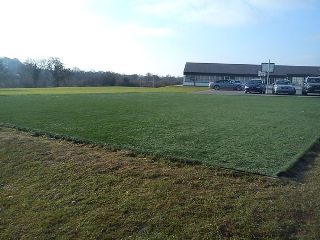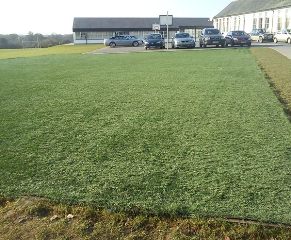 We at Sanctuary synthetics want to help make this a reality for more and more schools. We like the business but we love the satisfaction of seeing our grass being used day in and day out!