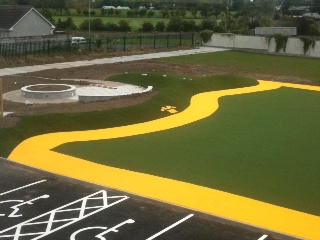 Here is a sneak peak at a school play area that we are currently working on. Further details of the project will be updated shortly.
Bet there will be some very excited kids at this Co Kildare school next week when they see the transformation of their old play area.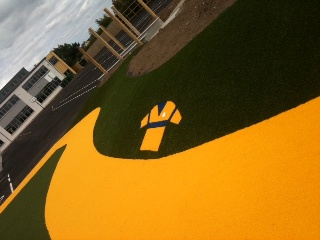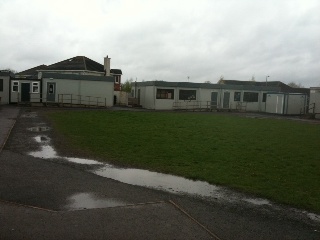 "Sanctuary Synthetics gave us very sensible advice and guidance on setting up a synthetic play-area on our school site.  Their continued advice, communication and expertise made the planning and completion of the works involved highly professional, while their recourse to detail and pride in their own work gave all the extras to the work.   The finished product is way beyond our dreams and will be a wonderful asset to the school.  I would highly recommend the company if you were considering using synthetic surfaces for any reason."
D Challoner, Principal Caragh NS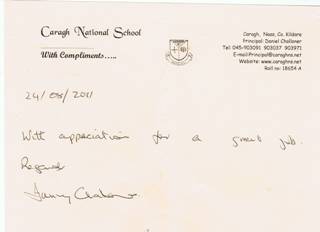 Click on the links below to see samples of work WE carried out in Primary Schools / Creches / Montessori's all over Ireland in recent years.