Wherever your loved one reposes throughout Ireland we can send you a pre-cut piece of grass that will brighten up any plot.
Installation is easy and once in place you need worry no more about weeding or maintenance. Our range of synthetic grasses grave coverings are non fade, won't stain, are guaranteed for 10 years and will last 20+ years.
Click on the link below to view some recent work we did at Glasnevin Cemetery for the Armistice Day Commeration.
SEE Glasnevin Cemetery Armistice Day Commemoration
Here is an example of a recent grave that we transformed and included is a card from the Customer thanking us for the job. You'll notice the before and after pictures show a real transformation. A perfect maintenance free surface, ideal for graves of loved ones that may be some distance away from you and you don't get to the grave regularly.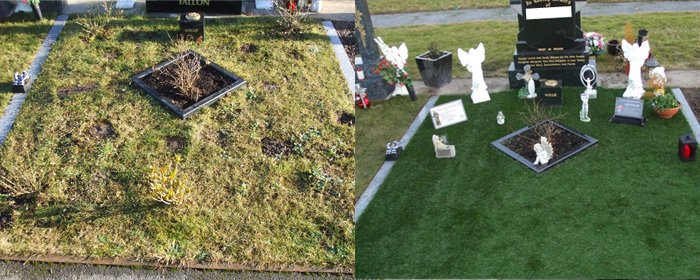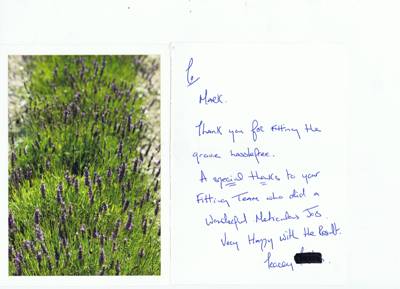 Grave sizes vary so make sure to measure your grave so we can provide you with accurate pricing. Please note that our grass comes on a 2m and 4m wide roll.
We offer a discreet service and can arrange next day delivery.
Call us today on : 045 901970