Did You See Us In The National Press?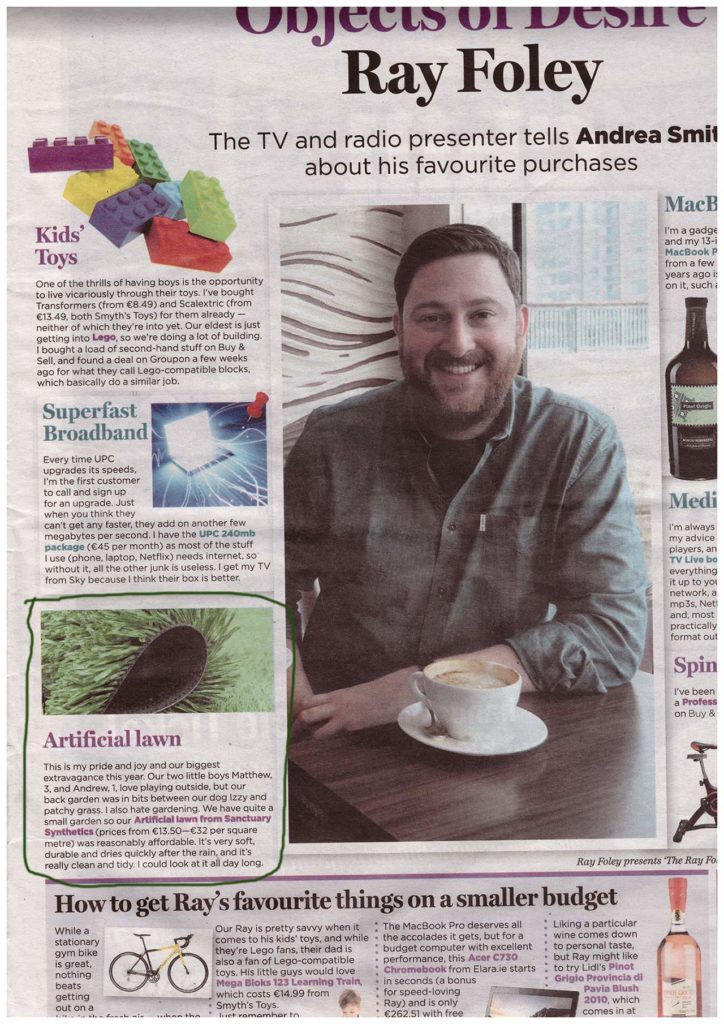 Irish Independent – Objects of Desire
Ray Foley gave an interview in the Irish Independent (Sept 10th) where he described his artificial garden lawn as his 'pride and joy'.
With two young children and a dog, his back garden 'was in bits' and had 'patchy grass'. Not any more! We installed one of our synthetic grass lawns and it is now quickly dry after rain, has no mucky patches, and can be used (by children and pets!) all year round.
Click on the image to view the article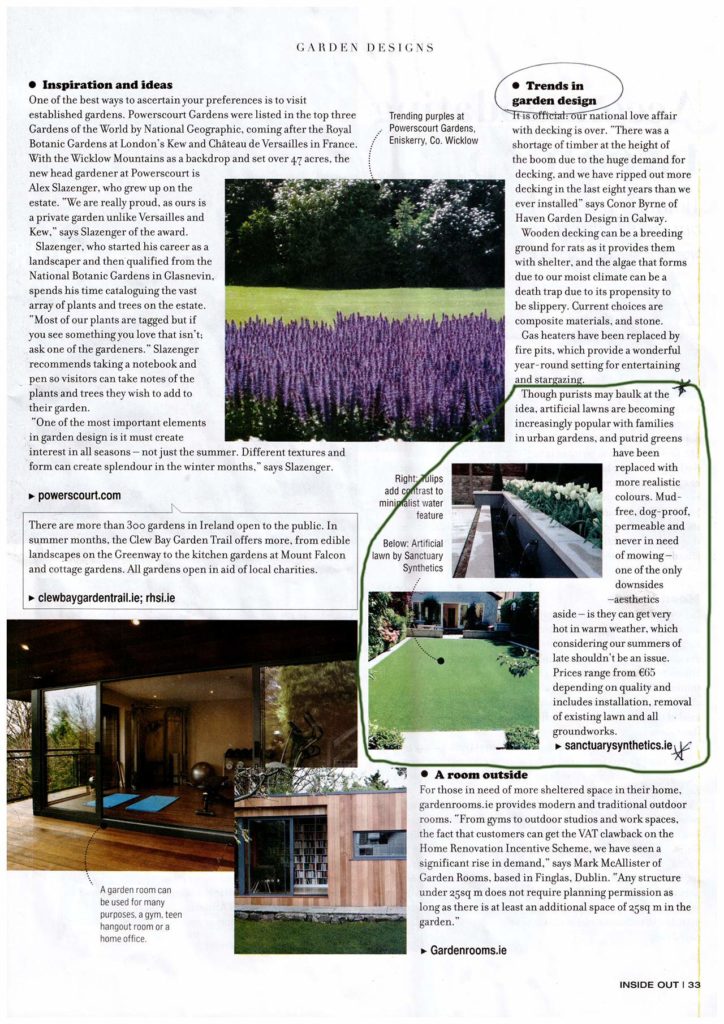 Irish Times – 2015 Trends in Garden Design
On Sept 23rd, the Irish Times INSIDE OUT magazine had a feature article about the trends in garden design (2015).
We can see for ourselves that artificial grass lawns are becoming increasingly popular, and it seems the style and design gurus in The Irish Times agree, identifying artificial lawns as a trend. Now we would say that it has been trending for over 10 years (thats how long we have been installing synthetic lawns!), but nonetheless, it was no surprise to see that is more popular than ever.
Click on the image to view the article