Corporate
Doing business today is all about standing out from the crowd.
Sanctuary Synthetics has helped a wide range of brands become the talk of the town.
Check out the list of our satisfied corporate customers below.
Covering a van; making a mini rugby pitch; dressing up a smoking area; decorating an exhibition stand; creating an inviting beer garden … these are just some of the bespoke uses to which we've put display grass for our clients.
We're in business for 13 years; we're reliable, offer good value and have an excellent reputation. What's more, we understand the importance of meeting deadlines. That's why we provide a next-day, no-fuss delivery and installation service.
[slider id='5018′ name='corporate uses for fake grass']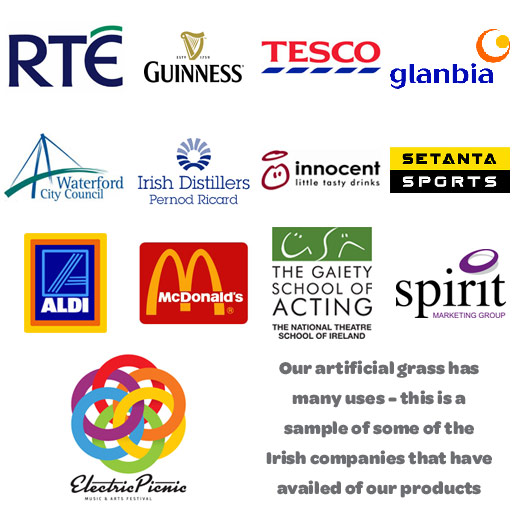 We can do a wide range of weird and strange things with our grass.
"Thanks for everything Mark, really happy with the products"
Greg – Eirpro Graphics, Cork
To view our Corporate / Events / Retail / Shop fitting galleries, please click on any of the links below
I'm Convinced!
What now?
Give us a call on
045 901970
or fill out our contact form and
we'll get in touch with you!
Can I buy online?
YES!
All our products are available to purchase from our secure online store, using PayPal. We accept debit or credit cards.