Artificial grass – the perfect solution for beer gardens
Well it's summer at last and with or without the sun that means beer gardens …….yah !
Artificial grass is a really popular surface for instantly creating a cool and funky outdoor beer garden area.
We've done many over the years but there are just 2 that we have completed in the past few weeks at One New Row in Naas and The Penny Hill in Lucan.
As you can see from the pictures the grass makes an instant impact by brightening up the whole look of the area and in the case of one of these it also acts as an anti slip surface on the steps. We added a small strip of red grass to highlight the steps and make sure the ladies in high heels don't have a tumble.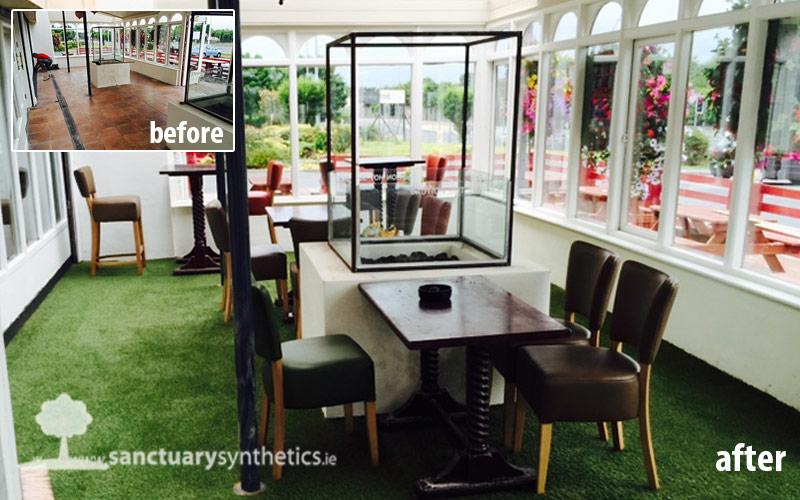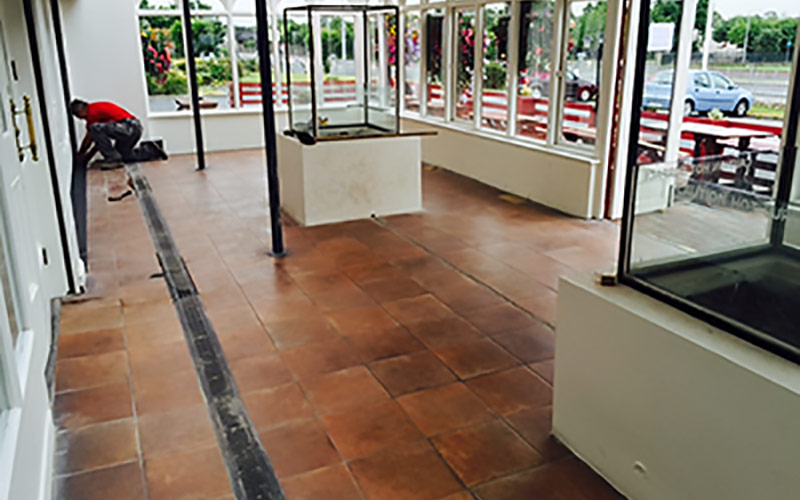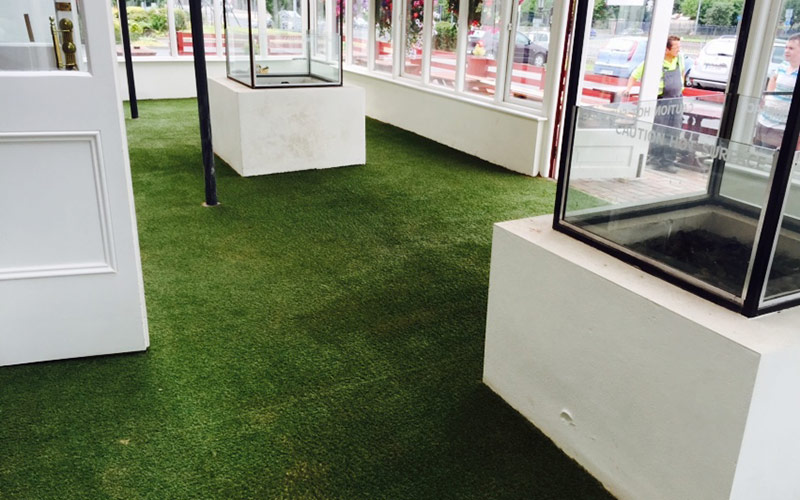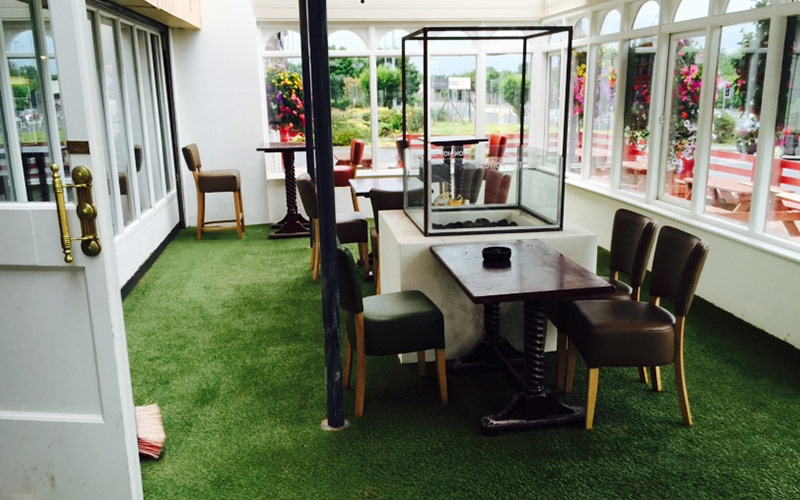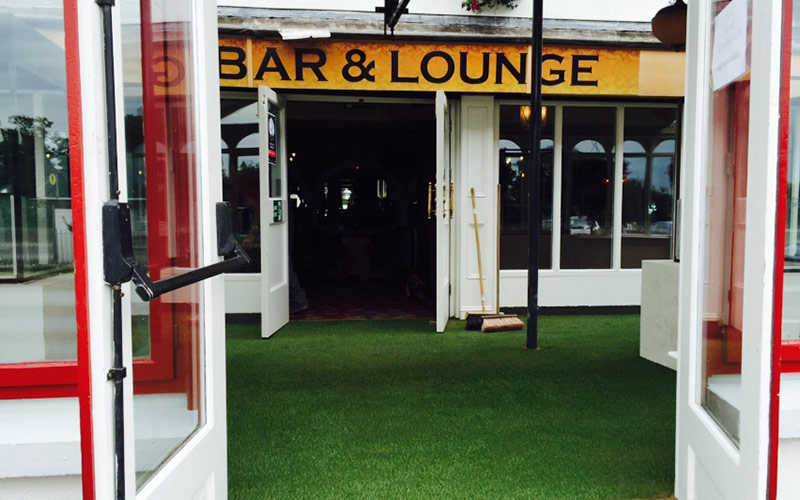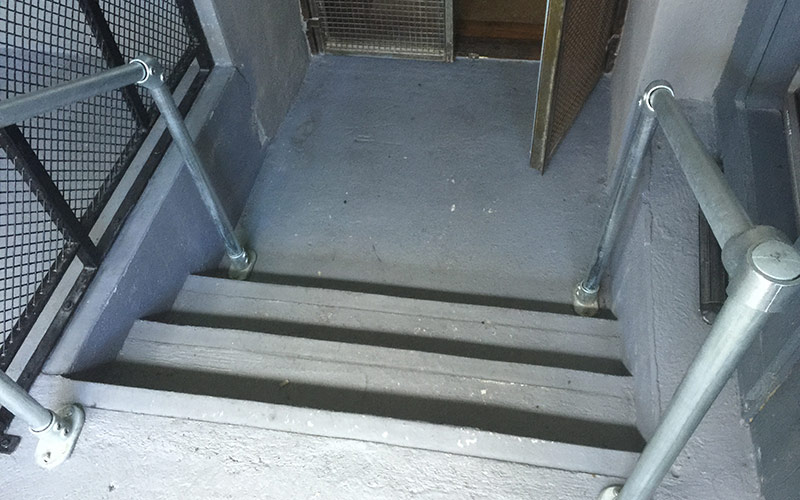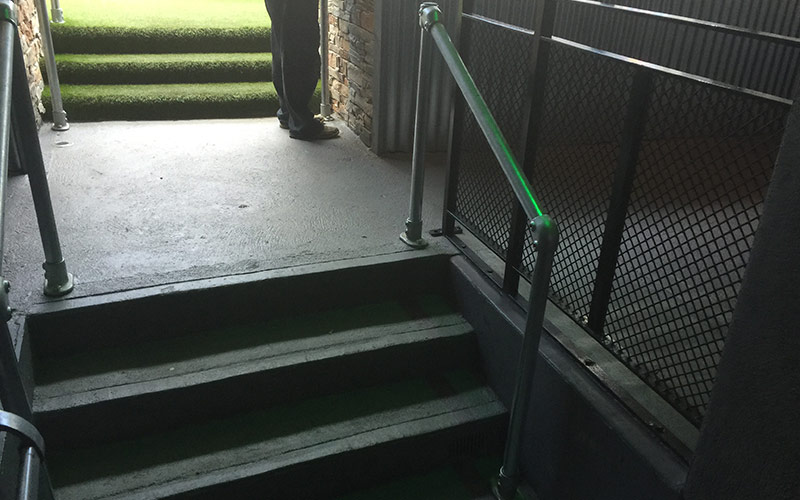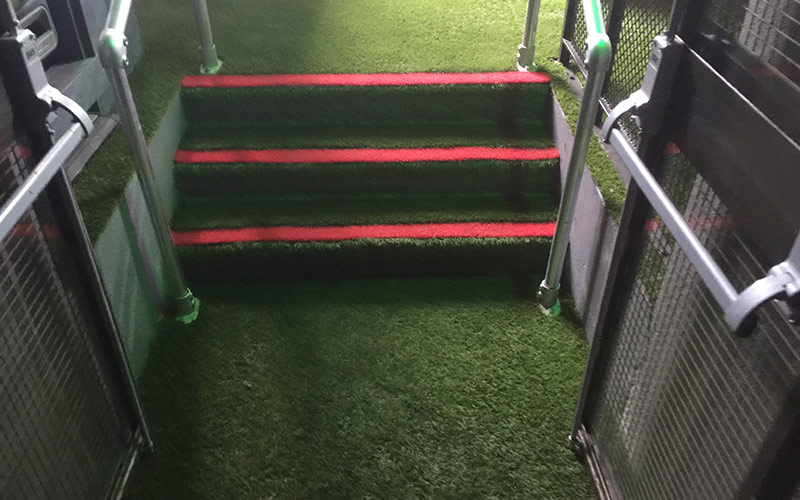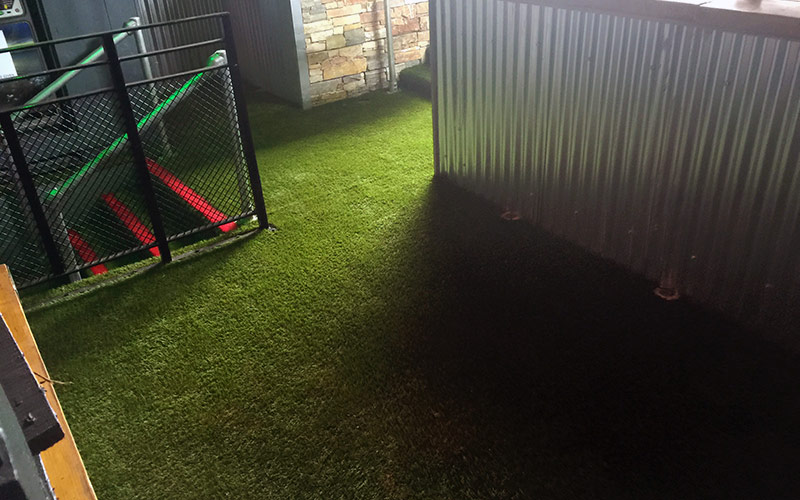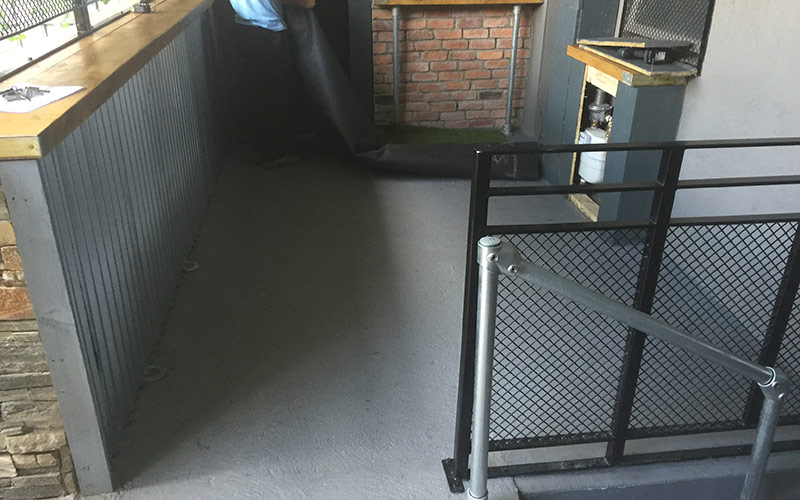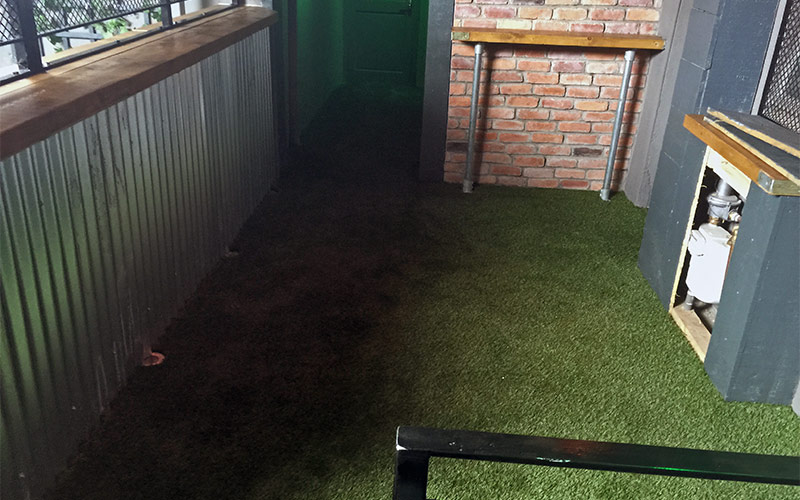 Our beer garden grass is fire proof and has undergone independent testing.
If a punter drops a lighted cigarette onto the grass it will not burn, it might singe slightly (like a piece of carpet would) but we always add an infill of kiln dried sand into the grass when we install it in beer gardens as this further protects it.
Relevant fire certificates supplied if required