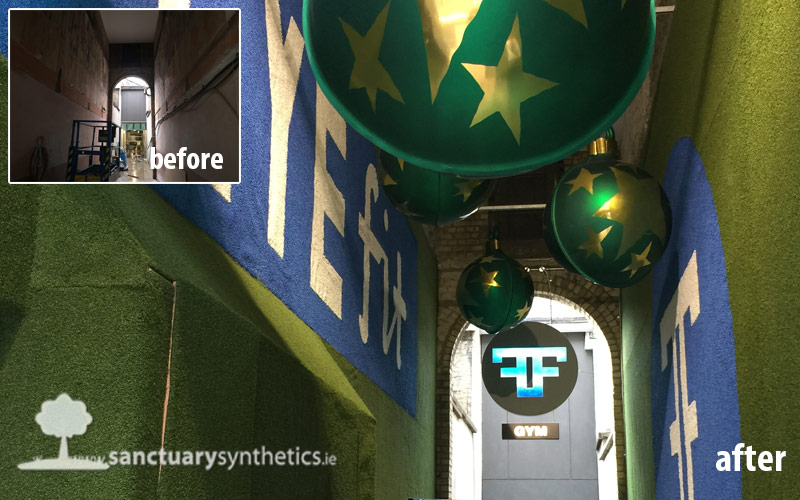 We regularly install our hardwearing grass in gyms – the latest fitness craze involves pulling and dragging sleds and prowlers up and down a strip of artificial grass … a great little fat burner apparently
FLYEfit called is in to see what we could do with their new city centre premises on Georges St. This time, however, it was not to cover their floor but to do something creative and funky with their entrance corridor. No better people – we love doing bizarre jobs with grass.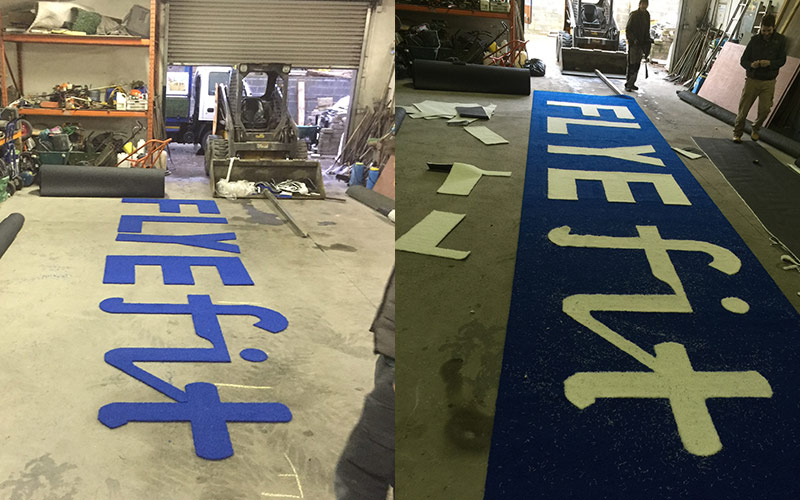 This was a really old building and the walls were in a state as you can see from the before pictures. We created a custom solution for them by covering up the ugly walls with a wall of artificial grass complete with their own logo.
It surely is a show-stopping entrance now.