Artificial grass for office rooftop – Rathmines
Wow what a transformation this was …
What was once an ugly dull view to look out on has now been 'greened up' with a mixture of artificial grass and hedging surfaces from Sanctuary Synthetics.
This rooftop area in the middle of bustling Rathmines is now an inviting space for the office workers in this building to have an alfresco lunch, an impromptu meeting over a cigarette break or even bring clients to show them the lovely view of the copper dome on the famous Mary Immaculate Church which dominates the skyline in Rathmines.
We built a timber frame around the water tanks and then mounted panels of artificial hedging on it – now you see it, now you don't! The floor area was covered in a nice soft luxurious artifical grass. All in all a total transformation and a lovely job to work on. The lads had fun carrying all those materials up the flights of stairs that day 🙂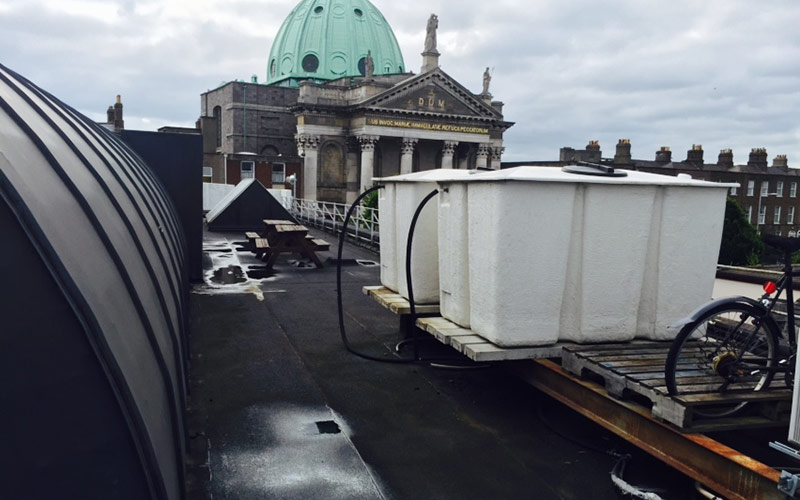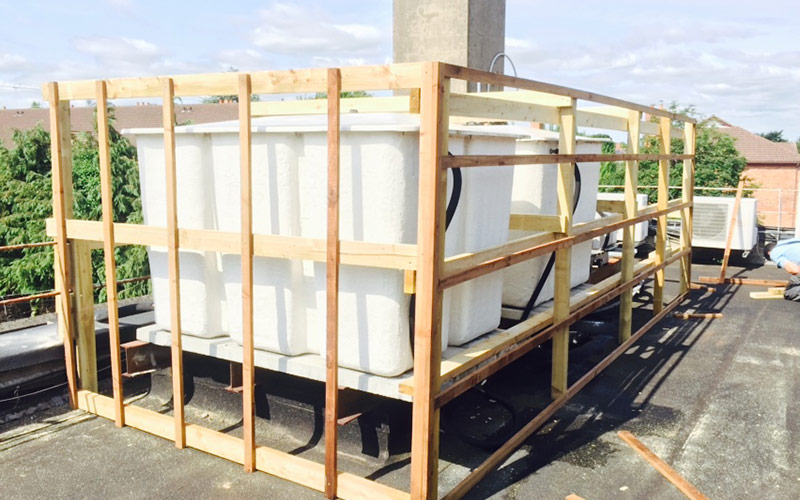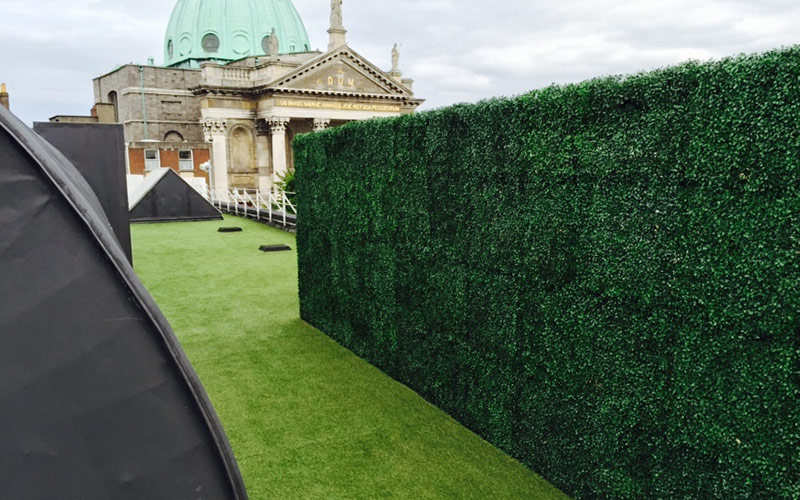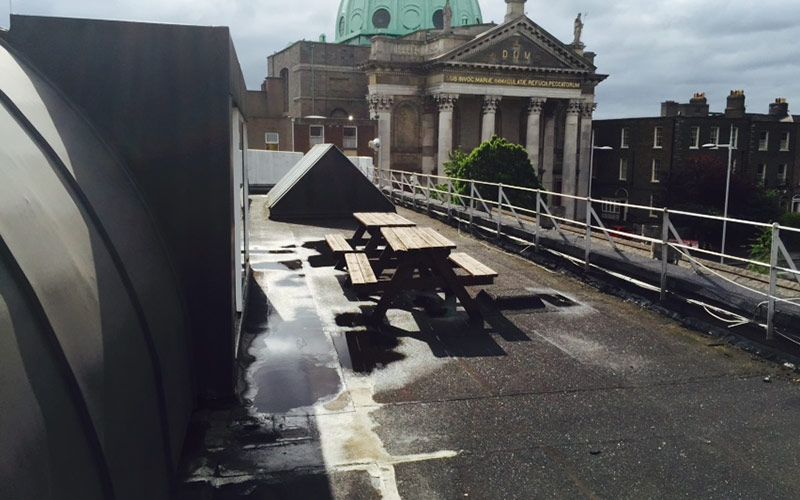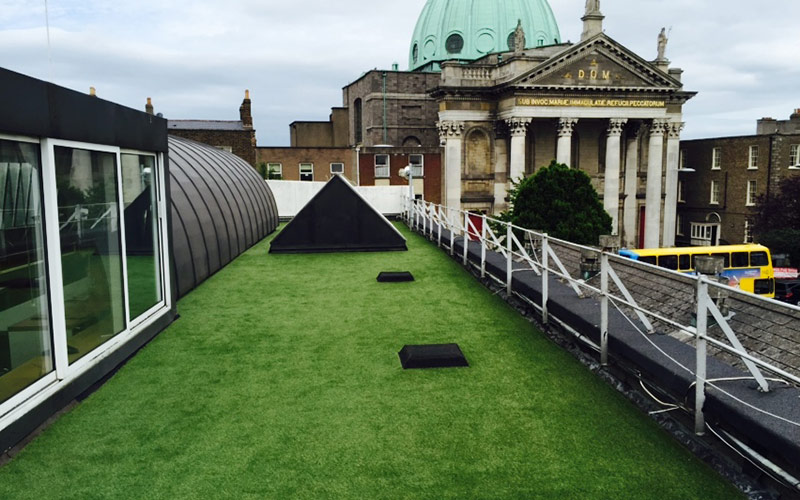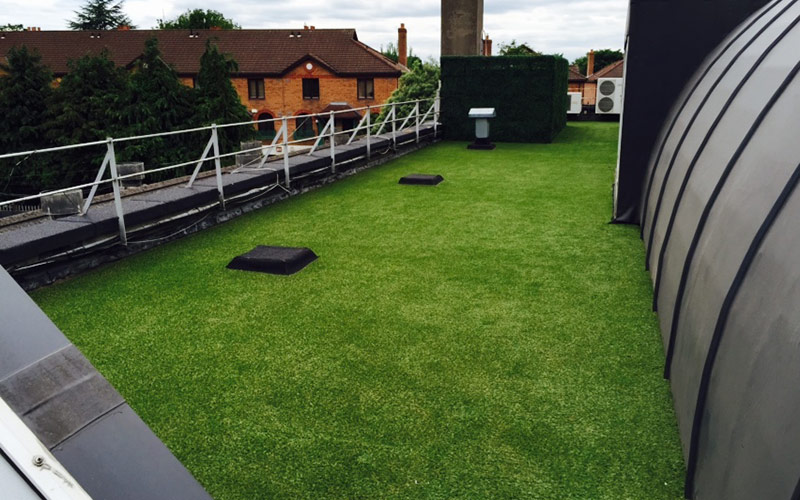 TAKE A CLOSER LOOK
Download our new brochure for more information on the many different uses of our high quality grasses, and more.
(PDF 2.5mb)
CLICK TO DOWNLOAD