A Garden Story in Clonsilla, Dublin
This was a total garden makeover completed last week by our multi talented teams. We built some nice neat raised timber beds along 2 borders, that will also double up as extra seating areas for those summer parties – just throw down a few cheap and cheerful colourful cushions and bobs your uncle – seating for at least an extra 10 people 🙂
Along one wall the main bed functions to retain the bamboo plants and the other smaller bed was left as a blank canvas for veg / herbs / bulbs, or just somewhere for the kids to experiment and develop a love of planting themselves.
There's also a beautiful grey granite bullnose step out from the main patio doors. Did you spot the 2 large manhole covers in the main garden area? These may need to be accessed from time to time – we've very carefully cut around the grass and glued it to the top of the drains. You'd hardly notice them now.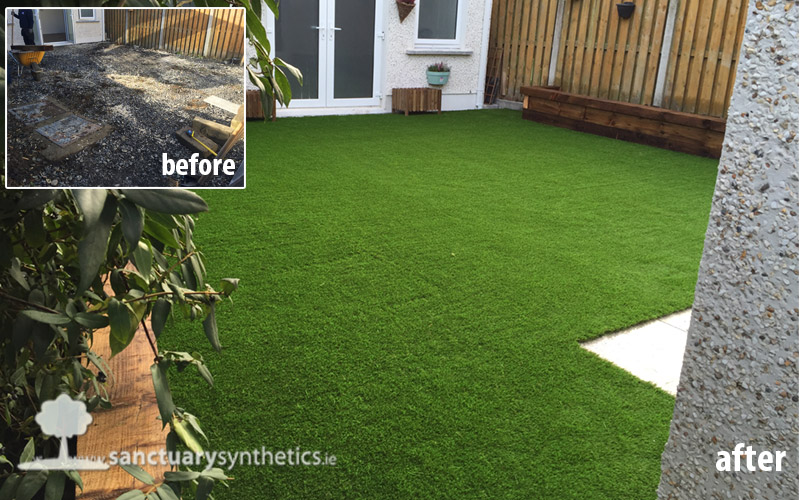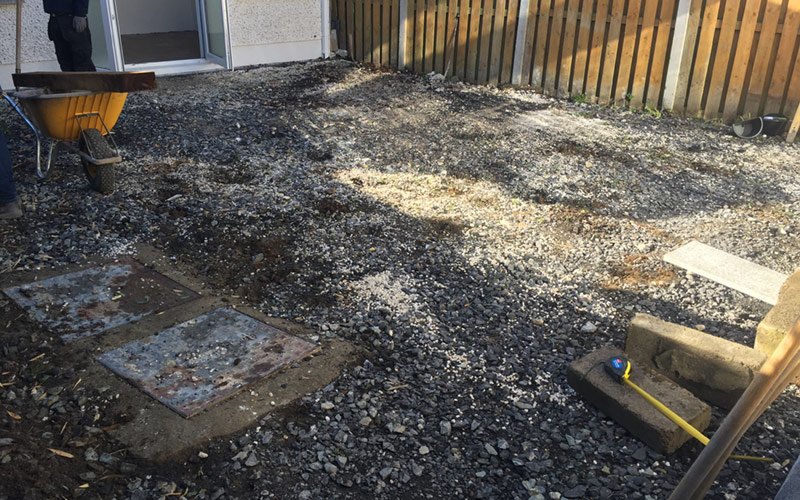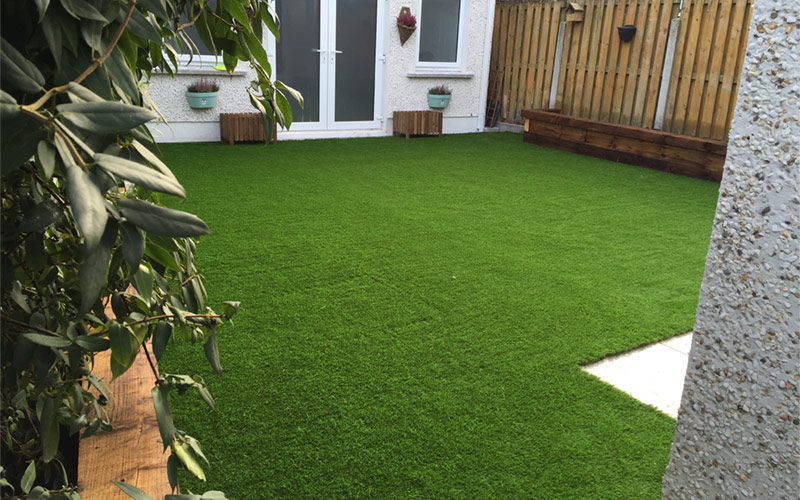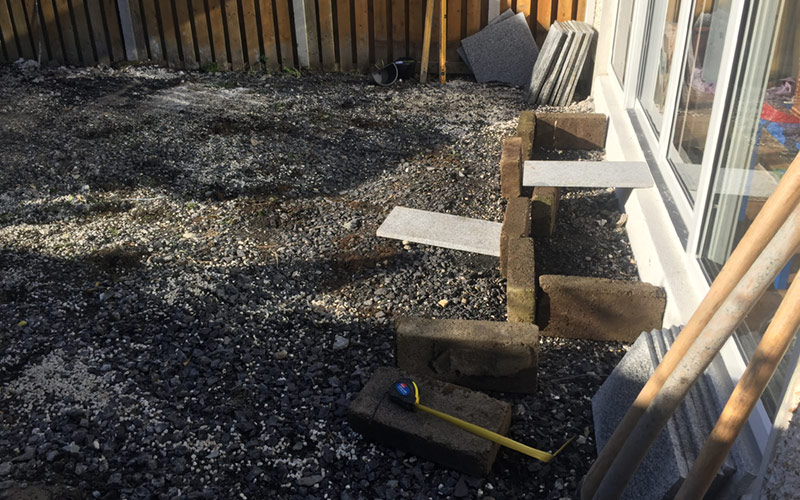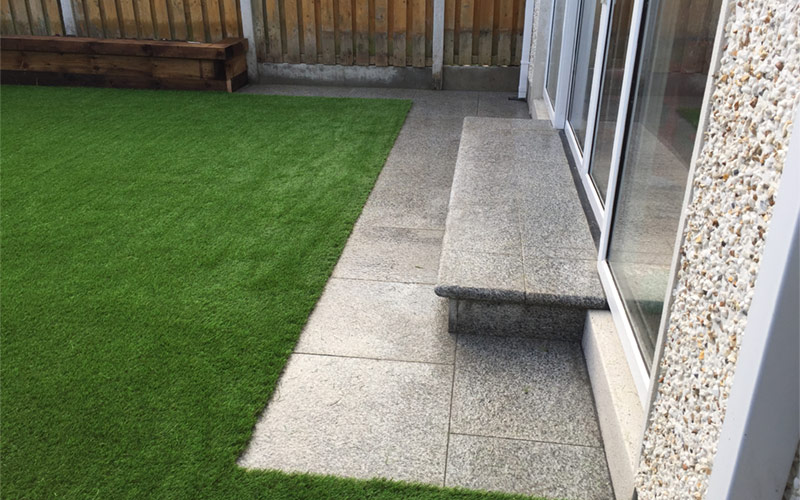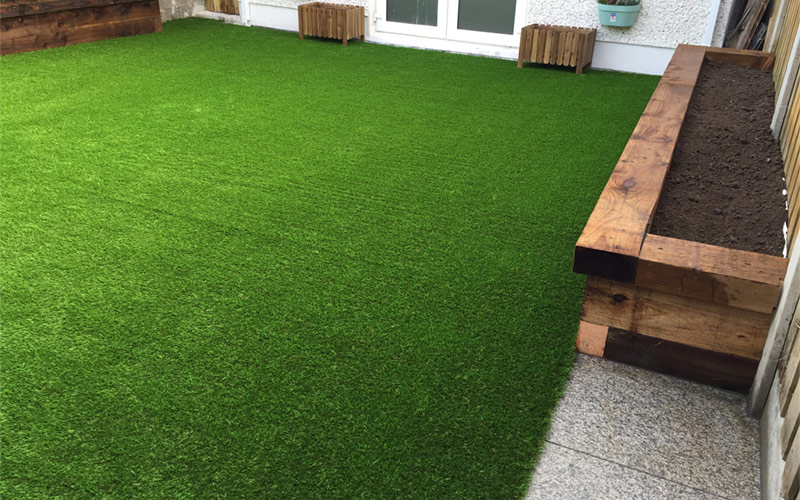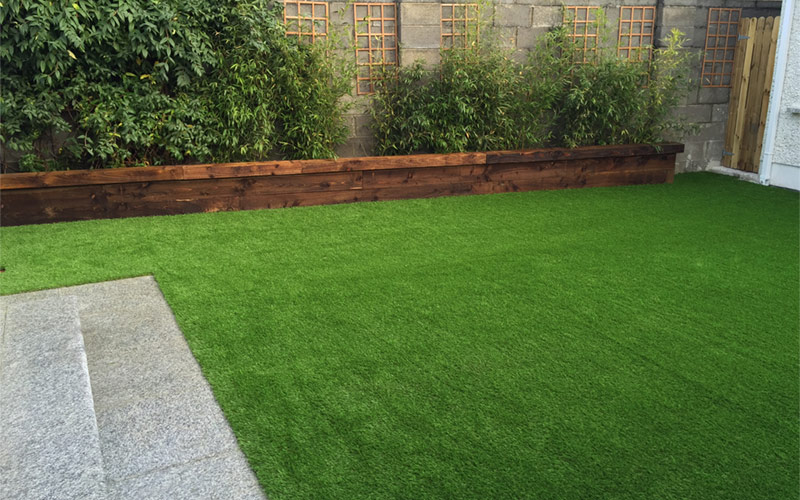 The grass used here is our extremely popular REAL 40mm. And lastly, the side of the house, which in many cases is a wasted mess of an area – not for this homeowner though – we've used our tough as nails 'SCHOOLS' grass here. It will withstand years of abuse from wheelie bins, barbeques, toys / bicycles etc and will still look like new.
Overall the lads did a fantastic job and the family are thrilled with their 'new' muck free garden 🙂
TAKE A CLOSER LOOK
Download our new brochure for more information on the many different uses of our high quality grasses, and more.
CLICK TO DOWNLOAD